Peel Region considers policy to further silence water fluoridation critics
Below is a Brampton Guardian headline and excerpt from April 26, 2017:
Peel considers policy to deal with 'vexatious, frivolous and unreasonable' public complaints: Municipality could impose restrictions under policy
"The clerk's office would administer the policy and commissioners would determine which complaints and requests are frivolous, vexatious and/or unreasonable under definitions spelled out in the policy.

For instance, requests or complaints that are "incomprehensible, inflammatory or based on conspiracy theories" would be considered unreasonable."
https://www.bramptonguardian.com/news-story/7263621-peel-considers-policy-to-deal-with-vexatious-frivolous-and-unreasonable-public-complaints/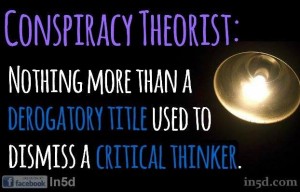 See page 80 of the April 27th Council agenda for more disturbing details, including an alleged need to "protect" Staff from the public:
http://www.peelregion.ca/council/agendas/2017/2017-04-27-rc-agenda.pdf
This is getting just a little out of control, isn't it? Like the actions of a corporation in cover-up mode, desperate to silence its critics?
It appears we are heading towards a scenario in which anything that contradicts the claims of Public Health Staff – who appear to go along with whatever fluoride-related nonsense dentists and corrupt regulatory agencies conjure up – could automatically be labelled 'conspiracy theory'.
Never mind that the Region's own data showed 1 in 3 fluoridated Peel children with visible damage to their teeth caused by overexposure to fluoride (dental fluorosis) a decade ago.
Never mind that the Health Commissioner can see for herself that the newly published dental fluorosis statistic is blatantly fraudulent but has allowed it to stay posted on the Region's website.
Never mind that Council themselves formally admitted that they are not clear on whether fluoridation is even effective at preventing cavities and thus are also questioning the advice of Staff.
More important, in the minds of some, is that Staff not be inconvenienced by expectations that they actually back up their 'safe and effective' claims with solid science, or take steps to correct scientific fraud.